One of the things that separates us from our sea of competitors, are our very affordable custom options for printed packaging. If you want your product to stand out from the crowd, here are some great ways to make that happen.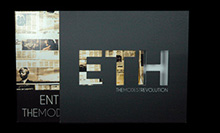 Custom Die-cuts
Whether you are looking to cut out a shape, text, or an image, die-cuts can be an effective way to entice your customers to peer behind the scene into the heart of your project. <call for quote>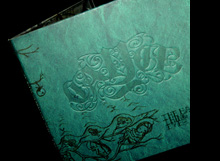 Emboss / Deboss
From simple to intricate, Embossing or Debossing is a great way to add a new level of texture to your product. Raising text or images up from the level of the stock is called "emboss" and indenting lower than the stock is called "deboss." This effect can bring style to a package like no other process can. <See below for cost estimates>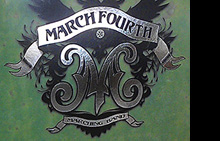 Spot Foil
Available in a myriad of highly reflective colors and prismatic effects. Spot Foil can really help your text or logo POP. Send us your graphic that you want to see in foil and we will send you a quote. <See below for cost estimates>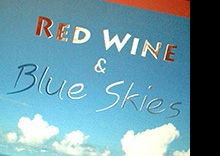 Spot UV
Add this high gloss finish to emphasize certain features in your artwork, allowing it to stand out from the rest of the packaging. To create even more visual contrast, we can apply the Spot UV Gloss over matte varnish or matte lamination. (Note: matte finishes mark easier than gloss finishes.) <See below for cost estimates>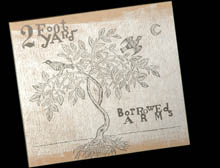 Spot Metallic
Using a metallic ink (like silver or gold) can add a bit of shimmer to your packaging. These inks are more subtle than foil, and have the advantage of being printed as a halftone or tint dot pattern over full flood images or solid colors to create new effects. <call for quote>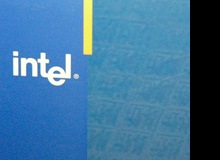 Spot Pantone
We can also add spot Pantone colors to your packaging for instances when you need to be as color accurate as possible, or print a color that is outside the capabilities of the CMYK color model. <+$175/color up to 2 colors>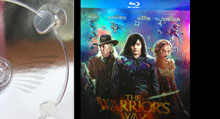 Foil / Rainbow Stock
For some amazing results, we can also print onto stock that has one side covered by reflective foil (silver, gold, rainbow, or fisheye lens). These stocks catch the light for a unique and beautiful effect. <click the image for examples>
Special Effects pricing below are estimates only. Please call for a quote.
(2 and 4 panel CD/DVD wallets)


Lamination*

Spot UV Gloss**

Spot Foil***


Emboss/
Deboss****

500

$0.35

$0.55

$0.59

$0.55

1,000

$0.25

$0.29

$0.39

$0.35

2,000

$0.13

$0.19

$0.27

$0.26

3,000

$0.06

$0.14

$0.18

$0.19

5,000

$0.05

$0.12

$0.15

$0.14

*Gloss or matte cello lamination
**Spot UV gloss onto matte or standard varnish
***Spot Foil x 1color to minimal area of 1panel
****Emboss / deboss to minimal area; ok to cross panels
In addition to the examples above, we also offer flood matte and flood UV gloss. (Note: matte finishes mark easier than gloss finishes.) Or, if you are looking for sturdy, moisture-proof, and practically non-tearable packaging, we can add a plastic coating "lamination" finish. Call to discuss these options or any of your project ideas.

Special Effects for Replicated Discs (QTY over 500)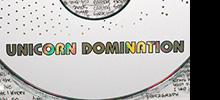 Knock out to silver
For an added effect on your disc art, you may knock your artwork out to the silver surface of the disc to reveal the prismatic layer. See the spec on page 6 of our DVD Kit to avoid the mirror band. <no extra charge>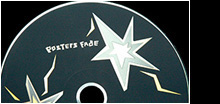 Spot Matte Varnish
Discs normally have a semi-gloss finish. However, you can create special effects by having us apply a spot matte clear coat. We can also apply a flood matte if you like. (Note: matte finishes mark easier than gloss finishes.) <+$.05/ea up to 5K>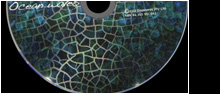 Crackle Varnish
Applying a special matte varnish to your image will make the artwork on your disc "crackle." <+$.05/ea up to 5K>
Give us a call to discuss your custom project.