Our clients often come to us with special packaging needs for their discs.
Here are few examples... <click images for detail>

8 Panel DVD DigiPak (with custom die cut-outs)
Vinton Studios (now called Laika) needed a new presentation kit. Working with Plazm, they asked us to quote an adventurous box idea that had die cuts to show the disc within. We also designed and quoted a custom DVD DigiPak that allowed the disc to show through die cuts like the custom box, but at half the cost.

6 Panel 3 Disc Medium-tall Wallet
Adidas needed a version of our 6 panel medium-tall wallet that would hold 3 CDs in half-pockets... no problem.

4 Panel Medium-tall "inside-out" Wallet
One of our regular clients was using our 6 panel medium-tall wallet for their CD titles when they decided they wanted a new design - a wallet that still glue-folded over for double thickness, but would also allow them to print their map seamlessly across the inside of the wallet. This ruled out the traditional approach of aligning a printed gutter with the folded panels, so, we designed the wallet inside-out, thereby taking the gutter to the outside. No one had ever seen this done before... nice

6 Panel 7-hub Tall Wallet
A new client approached us with a need for a 6 panel wallet that would hold 7 CDs, ...with foam hubs and a little overlap... done

Double-door Custom Wallet
Frustrated with their current vendor's empty promises, this client called us in to take over. We were able to create this design from scratch and do what their old vendor said was "impossible" in less time than they expected... love that


Lap-Top Box
LogiTech wanted a box that looked like a standard retail box when closed, but looked like a lap-top computer when the "sales flap" was open... great idea!

4 Panel 4-hub Tall Wallet
A new client approached us with a need for a 4 panel wallet that would hold 4 CDs and a very tall 5"x10.5" booklet, - a few foam hubs and a very deep pocket... nice

4 Panel Hub Wallet with Pocket
This was a custom super-wide HubPak with large pocket and slots to hold a business card. It was printed 4/K with a UV high gloss varnish.
Special Effects
Spot UV Gloss, Emboss, Deboss and Foil: A very nice way to add a subtle or striking accent to your packaging. Also available, flood UV and flood matte.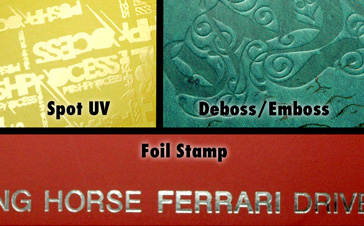 Custom Die Cut packaging: Die cuts are a powerful and creative way to customize your packaging. The additional cost is quite minimal considering the impact that you get.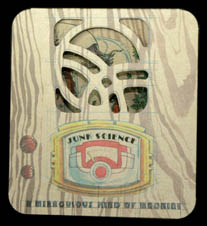 Give us a call to discuss your custom project.